Singing classes  in Little Italy
Take Private singing  classes in Little Italy, Montreal! Vocal coaching in Little Italy is for all ages: we offer singing classes for beginners, vocal coaching for university auditions, singing lessons for children (Ages 8+), and coaching to learn specific songs. Our Little Italy vocal coaches also work with professional singers wanting to maintain vocal health, prepare for studio recording sessions, be coached on their audition package, or build power, stamina, and colour in their voice.
Singing teachers available in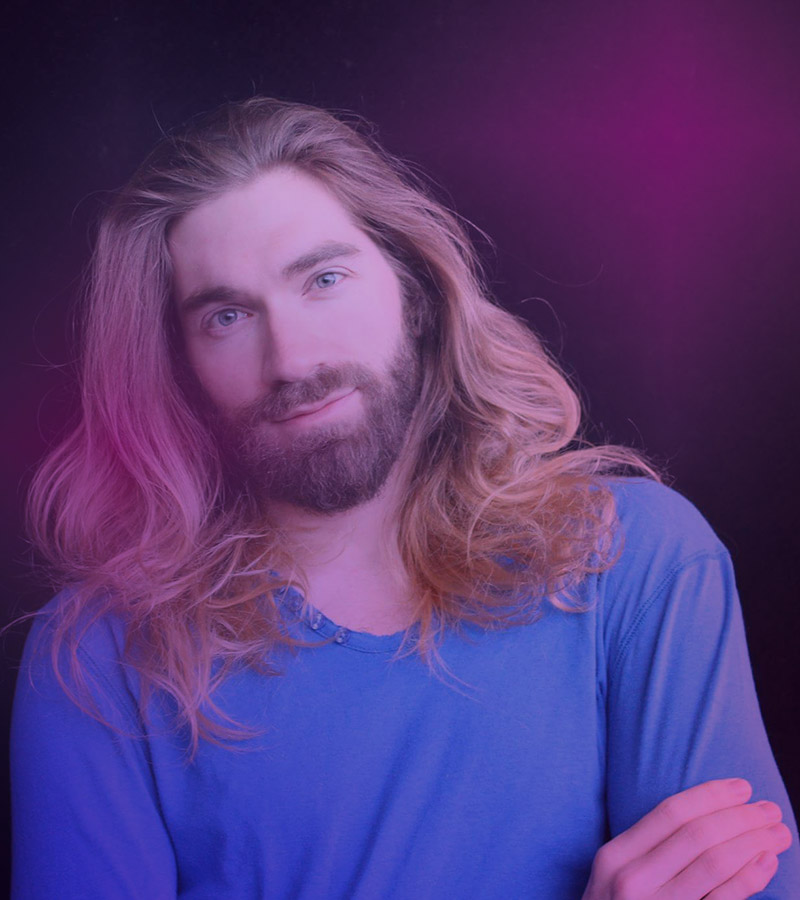 Teaching in English & French
Working with singers ages 16+
Studio is full / only waiting list
Originally from Saguenay, Pierre Heault or Pierrot (Pierre-Luc Houde) was interested in stage performance from a very young age. Passionate about music and movement, his interests converged into what would become his vocation: the circus. At 15 he was admitted to the prestigious National Circus School of Montreal and graduated in 2007. His main discipline is swinging trapeze.
After several engagements abroad and at home, he put down his bags and began studying music. He obtained an undergraduate degree in singing at the Montreal Conservatory of Music with soprano Aline Kutan. Hear him interpret the roles of Tamino in The Magic Flute as well as Eisenstein in Die Fledermaus. He has also participated in productions of Dido and Aeneas (First sailor), Child and the Spells (Little Old Man) and more recently Idomeneo (Arbace and Gran Sacerdote).
Pierrot is currently continuing his multidisciplinary career as a musician, creator and circus artist in addition to perfecting his skills with mezzo-soprano Ariane Girard. He is also enrolled in the Master of Vocals at the University of Montreal to study with tenor Richard Margison.
He has recently been seen on the swinging trapeze and heard singing in Europe in Philip Glass' new opera "Circus Days and Nights" presented in collaboration with Malmö Opéra and Cirkus Cirkör in spring 2021.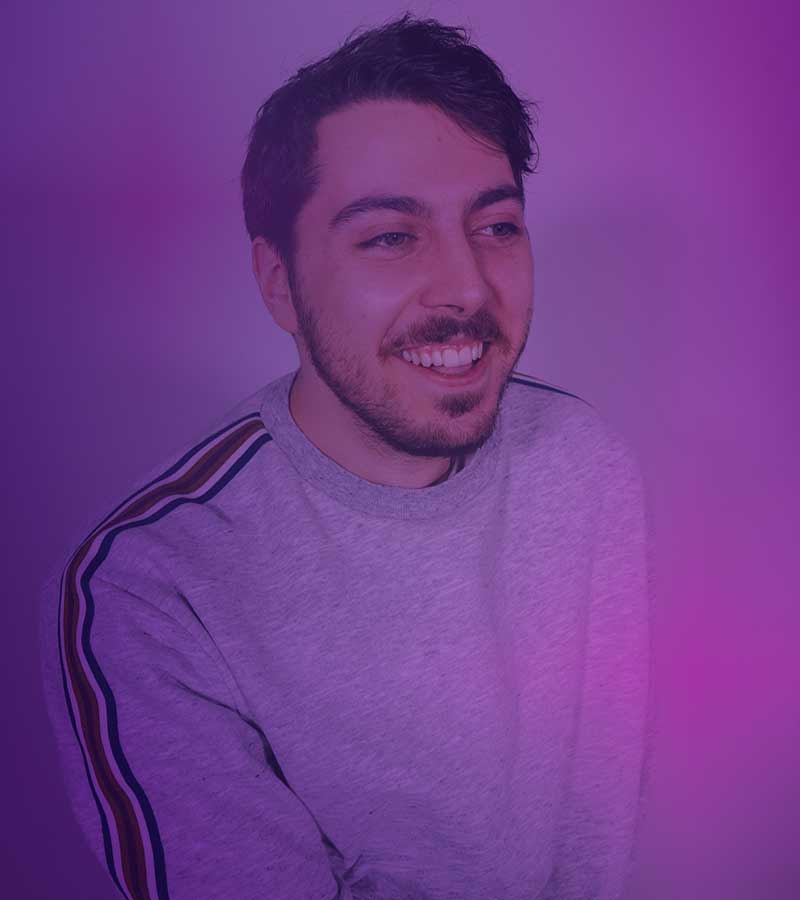 teaching in English & French
Jason Di Iorio is a firm believer that with the right guidance, anyone can learn how to sing through Montreal singing lessons. Starting his own music journey at 19 with no prior experience, he went on to study at Vanier College and eventually graduated from Concordia University with distinction in Classical Performance. He has had the opportunity to work with local artists, including Sophia Bel (Osheaga 2022), and even delve into the world of voice over, with exciting announcements for indie game voice overs coming soon.
To make sure he's providing the best possible Montreal singing lessons, Jason is always on the lookout for the best teachers. He's even traveled to New York to work with top speech pathologists to get a hands-on approach to teaching voice, all while incorporating his experience with Alexander technique. Jason's ultimate goal while teaching is to provide concrete steps for his students to follow and break free from relying on imagery. He wants to help you really sing.
Jason works with recording artists on vocal stamina and technique as well as beginners. Some of his students can be seen performing in the Osheaga festival and signed with record labels.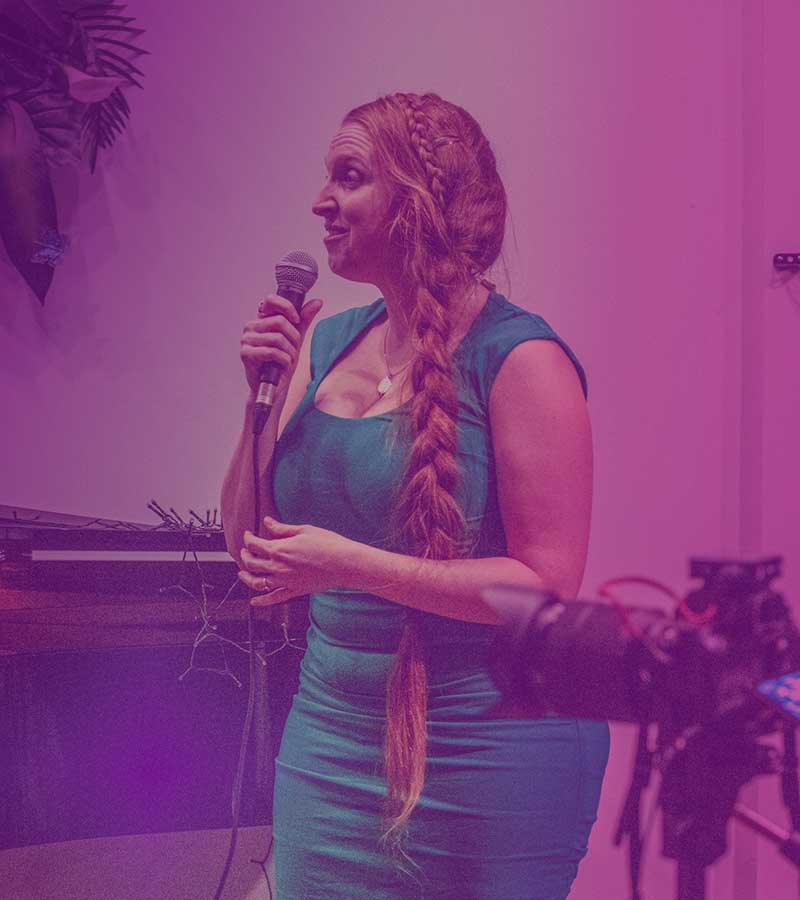 teaching in English & French
WORKING WITH SINGERS AGES 10+
Mon & Thurs 12 to 7
Tues, Wed, Fri 10 to 7
Biweekly Sat Mornings 10 to 12

Alisha Ruiss, a high soprano known largely for her "heartfelt belter's voice" (Montreal Gazette) has numerous enthusiastic reviews to her name. Her singing has been described as "rich and expressive" (Broadway World.com), and her performances as "Broadway calibre" (Les Misérables, Daniel Ouimet, Info Culture; Cabaret, Nathalie Katinakis, Musical Avenue.fr)
Originally from southwestern Ontario, Alisha graduated from the classical Voice Performance program at McGill University's Schulich School of Music, where she studied with the late Winston Purdy, and where continues to study with Elizabeth Koch.  She has also taken lessons with Susan Eichhorn Young (New York Broadway coach), and attended several acting workshops with the beloved late Jacqueline McClintock, eventually furthering her study of Meisner technique in the Neighborhood Playhouse summer program in New York City.
Most of her performance life has been concentrated in musical theatre.  More recently, she has focused her attention on writing and composing.  Along with renowned composer Jonathan Monro, she is a proud co-founder of the first musical theatre writers workshop in Montreal, in collaboration with The Canadian Musical Theatre Writers Collective.  
Alisha has performed on stages in Toronto (The Rivoli), Montreal (Le Balcon, Segal Centre & the Centaur) & New York (54 Below & Don't Tell Mama's), both in book shows and in cabarets that she wrote, produced and directed.  Selected stage credits include Gianetta (The Gondoliers), Johanna (Sweeney Todd), Sally Bowles (Cabaret), Ulla (The Producers), Velma (Hairspray), Fantine (Les Mis) and Ms Sherman (Fame, Just For Laughs, Montreal), where she replaced the renowned Québec pop star Marie Denise Pelletier, learning the role in less than 36 hours.
As a teacher, she is known to be personable and patient, intuitive and generous.  She looks forward to meeting you!
Artists & Full Time Students
Not sure which teacher is best for you?
Alex Nicol
Jordanne was exceptional - I can't recommend her work enough to anyone seeking to improve their vocal technique and/or strength. She takes a full-body approach to singing, based on her training in Alexander Technique, which in my case meant connecting my posture to tension across my whole body. With Jordanne's guidance I was able to go from singing with tension and strain to singing with fluidity and support, all within a very short period of time. The newfound confidence I have in my voice is life-changing!
Tara
Robert is the best voice teacher I've ever had. In addition to having an amazing voice and range (helpful when I need to hear the notes back) he's incredibly supportive and fun to work with. I've improved my voice drastically and he really helped me through learning to belt and riff! Thank you Robert!!
Rebecca
I absolutely LOVE Tylor. I started singing last May and I was super nervous about it. Singing is extremely personal and vulnerable, and for me it's been so hard to feel comfortable enough to go to lessons because of how insecure I am about my voice. Once I summoned the courage to finally take lessons, I have to say that Tylor really went above and beyond to ensure I felt comfortable and safe.
Laurena Mayifuila Mayowele
Jordanne is great teacher! For the first time I contact her, I am very pleased. She took the time to truly understand what I needed. And, the first time I met her she made me feel so comfortable that I felt at ease to express myself. She made me do some exercise to see what my blocage was. Then gave me a routine, which is exactly what I needed. It have been only 3 courses but I can experience the change and improvement. And not only in singing and piano. I wasn't aware of all the tension I use to have in my body. Now that I am conscious of that, I am able to relax my body and feel a deep connection. Also, now I am enjoying the journey more. I will definitely recommend Express voice studio. I have been in singing class for 3 years and piano class for 16 months going through the same blocage over and over. And I can say that the approach is more global and it works!
Samantha Timmons
I did my first lesson with Jordie last week. She is very patient and has a lot of knowledge on vocal training. She made me see things from a different light in just one session! Her knowledge is impeccable. I'm looking forward to working on my voice with her! I already feel improvement in just a week. Truly recommend her.
Julian Basurto
Throughly enjoyed my lessons with Express and Ian! Would definitely recommend. Thank you guys!