Work with our Plateau Montreal singing teachers
Our Plateau Montreal singing teachers have backgrounds in opera, pop, jazz, song writing, musical theatre, improvisation, sound engineering, piano, guitar, and healthy vocal technique. Each voice teacher has worked with beginners, kids, adults, recording artists, and is themself an active performer in addition to offering private singing lessons.
Why Choose A Plateau Vocal Coach
Have you always wanted to work with a singing teacher who could coach you through your recordings?
What about a vocal coach who will go to the recording studio with you to make sure you get your best sound laid down on a track?
For sure you want a teacher who understands how to avoid vocal injury and incorporates that knowledge into their teaching style.
Private voice lessons with our Plateau teachers are focused, tailored to your individual needs and skill level. Some students come to the Plateau to learn classical singing, others want to have a teacher who can coach them on jazz as they record a song in a professional studio. Lessons with our plateau teachers in Montreal will enable you to gain confidence, sing in studio spaces that are inspiring and professional, and give you access to vocal technique used by advanced singers.
Don't hesitate to ask your teacher to leave the Plateau and join you at your recording studio: Having your vocal coach in studio sessions with you is a trick used by advanced students to make the most of your recording time.
While all of these teachers have a recording setup at their home studios in the Plateau, they are willing to travel with you throughout Montreal to your show or recording studio time in order to coach you or warm you up.
In our experience, vocal coaches can be life savers in these moments of performance. Particularly for singers whose first time it is recording! Nerves get in the way: let us build your confidence.
For more information, speak with your teacher.
Singing teachers available in
Ian is an opera singer, performer, vocal coach and songwriter. Ian has been living in Montreal for 3 years and has recently graduated McGill University with a Masters in Opera Performance. Ian moved from Toronto, where he was for 6 years living with his rock-band and completed a Bachelors in Voice Performance from the University of Toronto. With more than 15 years of experience in rock bands and 8 years of operatic training, Ian is able to help you sing in whatever style you want. Ian is passionate about helping people discover their voice through a systematic approach of technique, breathing, voice health, and sharing stories. Ian has been a voice coach for 6 years now and has helped over 200 students own their voice. 
Upcoming performances for Ian include his debut as the lead in Handel's opera Orlando with Opera McGill in their 2022 production at the end of March. In the spring and summer, Ian can be found singing in the Plateau as a street performer singing opera. Ian has also been invited to sing with Juno award winning group "Harmonie des Saisons" for the Baroque Beatles show in Novemeber 2022. If you want to check out Ian's music and performances you can find some of his older rock music on Apple Music & Spotify: The Riot Police album's The Crossing & Those Days. SoundCloud: LOVLY singles.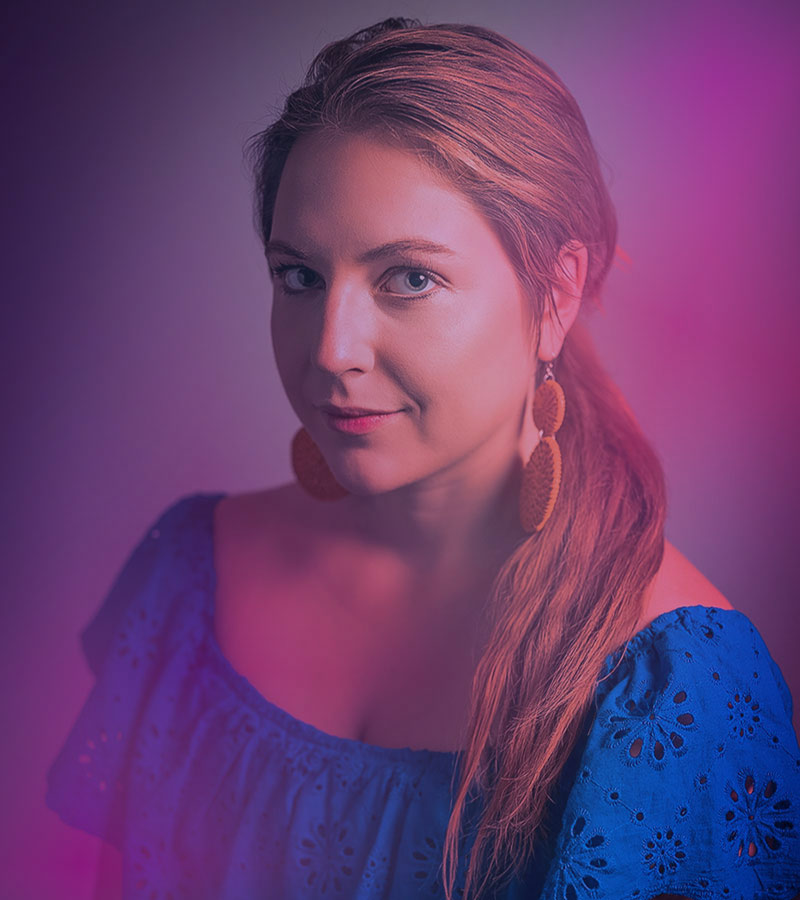 Work with this Montreal singing teacher in the Montreal Plateau. Express Voice Studio Founder Jordanne Erichsen is a graduate of University of Regina where she received her Bachelor of Music Performance, and her Masters Degree in Vocal Performance from the University of Ottawa. She has competed across the country in musical theatre and opera categories and is the recipient of the Rose Schmalz Bursary for Voice, the Alice Mary Goodfellow Voice Scholarship, the Emil and Natalie Krentz Scholarship, the Edna Forbes Voice Scholarship and the Marie-Claire Guidon & Robert Major Fund. Jordanne has performed lead operatic soprano roles in Carmen (Bizet), The Magic Flute (Mozart), La Boheme (Puccini), Eugene Onegin (Tchaikovsky), Riders To The Sea (Vaughan Williams), Die Fledermaus (Strauss), and is regarded as a highly theatrical, engaging performer. Jordanne now dedicates her time primarily to work as a vocal coach while collaborating with other local musicians to put on Art Song Recitals, Musical Soirées, & Jazz Performances. Most recently, Jordanne premiered the role of Mila Lafleur in the French musical SALEM.
After completing her Masters Degree, Jordanne received a scholarship and moved to New York City to study intensively under D.M.A Michael Warren for three years, one of New York City's top vocal coaches with students on Broadway, in major opera houses around the world, and working as University professors for vocal arts across the USA and Canada. Most recently, Jordanne has worked with the #1 vocal coach in the world Renee-Grant-Williams. Jordanne is now completing her training as a certified Alexander Technician with the Montréal school for Alexander Technique, enabling her to correct postural & habitual body movements which impact versatility of sound and vocal power. She is compounding this training with the completion of the Body Minded course based out of Australia. Her work with Michael Warren, Renee Grant Williams & Alexander Technique makes her the vocal coach of choice for recording artists in Montreal.
Jordanne's students include university music graduates & theatre students, recording artists, professional actors & voice actors, and beginner aspiring singers.
PACKAGE: 8Lesson Punchcard
Lessons expire after 6 months.
Stephanie Sedlbauer is a portfolio artist from Burlington, Ontario who has been living in Montreal for the last 5 years. Stephanie specializes in vocal flexibility, performing in a wide variety of styles for the past 15 years. With a Masters in Opera and Voice from McGill University (2019) Stephanie is highly experienced and educated in western classical voice technique. Opera has led her to perform across North America, as well as Italy and Germany. But her love for singing started in rock and roll, as well as singers like Aretha Franklin and Etta James. This led her to a long early career as a young musical theatre chorus member, and many rock and contemporary stage performances, including the Burlington Sound of Music Festival, and singing a performance with the official Led Zeppelin Cover band. Obviously, Stephanie loves giving rock singing lessons and offers this in-demand service to ages 16+.
In 2012 she won the Adjudicators award for Best Director in the Sears Ontario Drama Festival, and she spent 3 years teaching group acting classes with the Academy of Film and Performing Arts in Burlington Ontario. From this, and her own love of performing, has come a passion to help guide singers and actors in developing their acting for performance and audition preparation.
"Be it coaching repertoire or staging scenes, we can discuss your goals and find the best approach to your next project in our audition preparation classes!"
Rock Singing Lessons:
-Open to ages 16+
One of the few rock singing teachers in the city, Stephanie makes easy work of finding the answer to, how do I sing rock music? Work on rock songs, rock singing technique, and compound it with breath work and building a strong stage presence.
Musical Theatre Singing lessons, Opera & Jazz Singing Lessons.
Vocal coaching with Stephanie is designed for adults with the exception of musical theatre, which lends itself well to the ages of 8+. Singing classes will focus on both technical and pedagogical advice for better vocal health and production. Voice classes can also incorporate recording session coaching and diction coaching for English, French, German, and Italian. Stephanie's operatic background makes her an essential resource for singing without an accent and understanding how you sing with power. Professional singers looking for coaching and beginners are welcome.
Private Coaching for Audition Preparation.
These voice and acting classes are centered around auditions. Stephanie will show you how to act for a camera for the best possible audition packages you may need to send. Together, you will slate and review audition package materials (Resume/ CV feedback and assistance). Vocal classes will focus on performing with confidence and understanding how to practice for an audition. Acting classes incorporate monologue coaching, role coaching, and text work. Stephanie's experience as a director will help you to stage your work for compelling performance and to move with the physicality of the character you are embodying.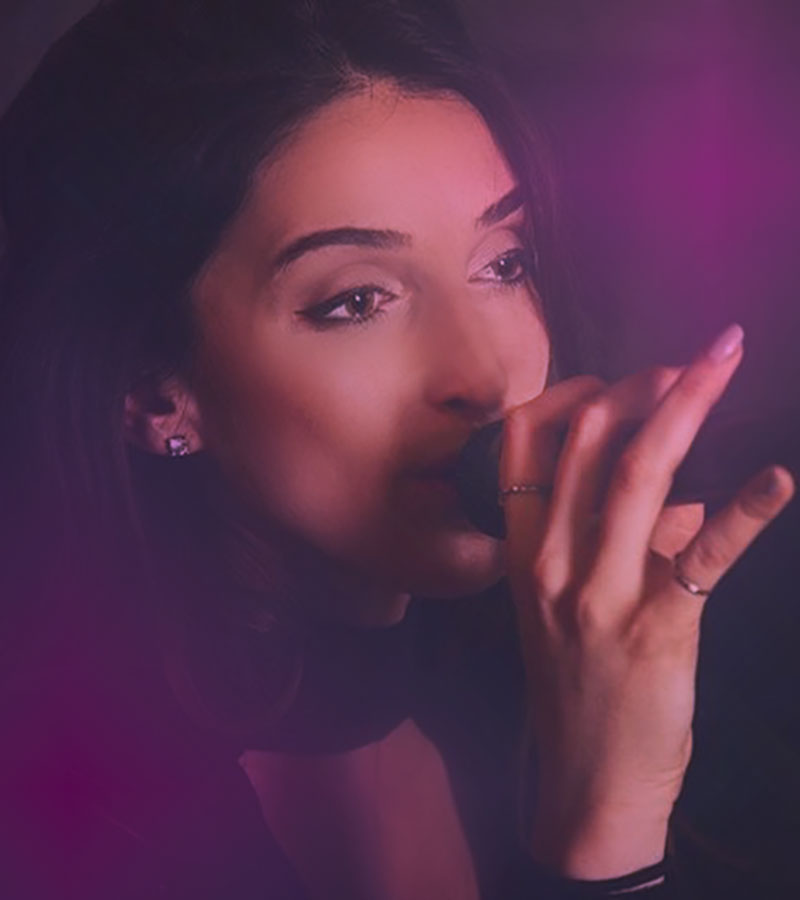 Studio is full / only waiting list
VËR (veh-r). It's short for 'Vered', the Hebrew word for 'ROSE'. VËR is an independent artist & performer from Montreal whose musical identity is drawn from contemporary RnB-pop influences like Snoh Aalegra, Charlotte Cardin & Sinead Harnett, with the jazzy and soulful inspiration of Amy Winehouse and Norah Jones. She was featured on the Blind Auditions of La Voix Season II and is known locally as "the girl on stage with Maroon 5" at Montreal's Bell Centre.
VËR's experience blends both the technical and artistic/creative sides of the music industry. Her background is in music performance & voice (Montreal Academy of Music) as well as audio production (Toronto's Harris Institute For The Arts). Having been immersed in theatre & music for over 15 years (and having studied voice from age 12-21), VËR's worlds combine the passion for the creative process, for performance and connecting with others through the power of the voice. While living in Toronto, she was the lead singer & band leader in a Live Entertainment Agency and performed with 3-12pc bands. Previous performances include:
• Raptors905 Anthem (solo)
• New Years Eve at the ROM (10pc)
• NYE at Fallsview Casino Resort (12pc)
• TIFF private parties (3pc)
• TD Bank x Union Station (4pc)
• Casa Loma Christmas Events (5pc)
• The Royal Winter Fair (2pc)
• Weekly residencies at: The Fairmont, Pick6ix, Cloak Bar, Figures, Regulars, Katana on Bay, King Taps.In 2020, she released her EP, Bloom', made out of her home studio. She currently teaches out of her fully-equipped home studio.
VËR is offering lessons as a vocal coach, assisting in your demo creations, and aiding in recording for those interested in having a teacher who can help with making recordings during lesson sessions. Her services and rates are as follows:
Goal Setting + Progress Report/Lesson Overview
Warmups + Tea/Mindfulness
Song practice + Technique Application
Recording of practice for your future use
Rates: Recording & Basic Editing
Student to provide instrumental (and microphone due to hygienic reasons)
Warmups
Option to add harmonies
Basic editing :removing breaths, pops, etc. (and adding compression, EQ, reverb…) to get a clean, professional sound.
Guidance, suggestions & light vocal production if requested
Student will be provided with a 2 track .wav file within 24-48hrs
usually requires a min of 1.5hrs-3hrs depending on how developed the demo idea is
Bring your ideas & melodies
Using Logic or Ableton, we will turn your idea into a professional sounding demo
Help with melodies/harmonies/production ideas
Access to MIDI keyboard, electric guitar, acoustic guitar, drum pad, launchpad, Splice library
Not sure which teacher is best for you?
Alex Nicol
Jordanne was exceptional - I can't recommend her work enough to anyone seeking to improve their vocal technique and/or strength. She takes a full-body approach to singing, based on her training in Alexander Technique, which in my case meant connecting my posture to tension across my whole body. With Jordanne's guidance I was able to go from singing with tension and strain to singing with fluidity and support, all within a very short period of time. The newfound confidence I have in my voice is life-changing!
Tara
Robert is the best voice teacher I've ever had. In addition to having an amazing voice and range (helpful when I need to hear the notes back) he's incredibly supportive and fun to work with. I've improved my voice drastically and he really helped me through learning to belt and riff! Thank you Robert!!
Rebecca
I absolutely LOVE Tylor. I started singing last May and I was super nervous about it. Singing is extremely personal and vulnerable, and for me it's been so hard to feel comfortable enough to go to lessons because of how insecure I am about my voice. Once I summoned the courage to finally take lessons, I have to say that Tylor really went above and beyond to ensure I felt comfortable and safe.
Laurena Mayifuila Mayowele
Jordanne is great teacher! For the first time I contact her, I am very pleased. She took the time to truly understand what I needed. And, the first time I met her she made me feel so comfortable that I felt at ease to express myself. She made me do some exercise to see what my blocage was. Then gave me a routine, which is exactly what I needed. It have been only 3 courses but I can experience the change and improvement. And not only in singing and piano. I wasn't aware of all the tension I use to have in my body. Now that I am conscious of that, I am able to relax my body and feel a deep connection. Also, now I am enjoying the journey more. I will definitely recommend Express voice studio. I have been in singing class for 3 years and piano class for 16 months going through the same blocage over and over. And I can say that the approach is more global and it works!
Samantha Timmons
I did my first lesson with Jordie last week. She is very patient and has a lot of knowledge on vocal training. She made me see things from a different light in just one session! Her knowledge is impeccable. I'm looking forward to working on my voice with her! I already feel improvement in just a week. Truly recommend her.
Julian Basurto
Throughly enjoyed my lessons with Express and Ian! Would definitely recommend. Thank you guys!