Singing classes in downtown Montreal
Do you live in downtown Montreal? Are you looking for singing lessons for yourself or singing classes for a friend or loved one? Express Voice Studio has two options for you! Some vocal coaches in our studio are willing to come to your home and teach if you live within the downtown Montreal area. Another option is to work with one of our teachers whose studio space is located in downtown Montreal.
Singing classes in downtown Montreal are available for all ages and skill levels. We consider the downtown Montreal area to include Old Port of Montreal.
Singing teachers available in
Praised for his "clarion tone" (Ludwig van Toronto) and "impressive vocal colour" (Opera Canada), Canadian-American baritone Geoffrey Schellenberg is recognized for the roles of Papageno (Die Zauberflöte), Belcore (L'elisr d'amore), Marcello and Schaunard (La bohème), and Figaro (Il barbiere di Siviglia). He has recently been seen in productions with Vancouver Opera, Pacific Opera Victoria, Portland Opera, Calgary Opera, and Vancouver Symphony Orchestra.
A graduate of Portland Opera Resident Artist Program, Calgary Opera Emerging Artist Program, and Music Academy of the West, he is currently continuing his training with the Atelier lyrique de l'Opéra de Montréal. He is scheduled to appear as Baron Douphol in Opéra de Montréal's upcoming production of La traviata.
Geoffrey has also become a frequent interpreter of oratorio, recently performing excerpts from Des Knaben Wunderhorn (Mahler) with l'Orchestre de l'Agora under the direction of Nicolas Ellis. Previously, he was seen as soloist in Vancouver Bach Choir's performances of A Sea Symphony (Vaughan Williams) and Requiem (Fauré) as well as in the Messiah (Handel) with the Prince George Symphony Orchestra. He has also sung baritone solos in Requiem (Duruflé) with St. Philips Choir and in Wenceslas (Chilcott) with Jubilate Vocal Ensemble. Geoffrey was a winner of the 2020, 2019 and 2015 Western Canada District in the Metropolitan Opera National Council Auditions, the platinum prize winner in the inaugural Vancouver International Music Competition, and a prize winner in the 2016 Canadian Opera Company Centre Stage Competition. He completed his master's degree at the University of British Columbia, where he performed many roles including Eugene Onegin in Eugene Onegin, Conte Almaviva in Le nozze di Figaro, and Demetrius in A Midsummer Night's Dream.
+ $15
/ for In Home Lessons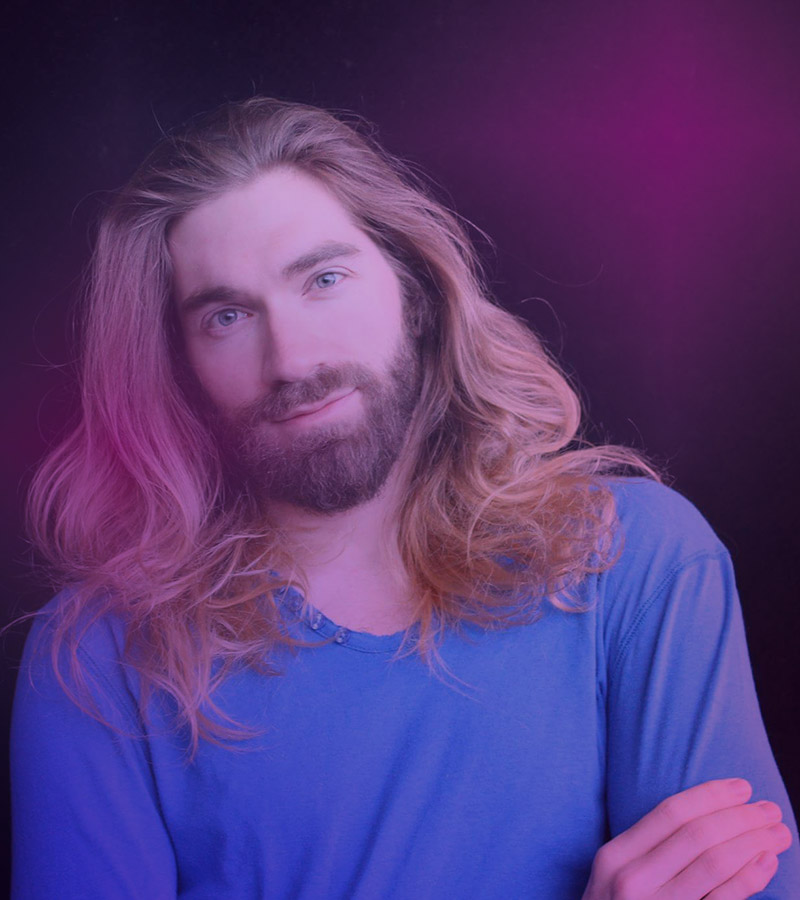 Teaching in English & French
Working with singers ages 16+
Studio is full / only waiting list
Originally from Saguenay, Pierre Heault or Pierrot (Pierre-Luc Houde) was interested in stage performance from a very young age. Passionate about music and movement, his interests converged into what would become his vocation: the circus. At 15 he was admitted to the prestigious National Circus School of Montreal and graduated in 2007. His main discipline is swinging trapeze.
After several engagements abroad and at home, he put down his bags and began studying music. He obtained an undergraduate degree in singing at the Montreal Conservatory of Music with soprano Aline Kutan. Hear him interpret the roles of Tamino in The Magic Flute as well as Eisenstein in Die Fledermaus. He has also participated in productions of Dido and Aeneas (First sailor), Child and the Spells (Little Old Man) and more recently Idomeneo (Arbace and Gran Sacerdote).
Pierrot is currently continuing his multidisciplinary career as a musician, creator and circus artist in addition to perfecting his skills with mezzo-soprano Ariane Girard. He is also enrolled in the Master of Vocals at the University of Montreal to study with tenor Richard Margison.
He has recently been seen on the swinging trapeze and heard singing in Europe in Philip Glass' new opera "Circus Days and Nights" presented in collaboration with Malmö Opéra and Cirkus Cirkör in spring 2021.
Teaching In: English, Bulgarian, Macedonian
Ages: Piano 5+, Voice 12+
Based in Notre-Dame-de-Grâce,Montreal, award-winning Bulgarian pianist Marina Simeonova has become known for planning exciting concert programs emphasizing chamber music, 20th-century and contemporary music. A passionate teacher, Marina has held private studios in both North America and Europe. Her unique approach is influenced by years of education in pedagogy, as well as in-depth research of the psychological and physical aspects of playing the piano.
A Master's candidate at University of Montreal in Jean Saulnier's studio, Marina previously studied with Pavel Nersessian at Boston University, after graduating from The Royal Conservatory – The Glenn Gould School in Toronto with Professors John Perry and David Louie. Subsequently to founding the ''4×2: The world in four hands'' festival in 2020, Marina founded The Sunny Academy – an art hub for youth, involving non-verbal activities to boost self-expression and creativity.
Over the course of her career, Simeonova has taken the stage in Tunisia, Italy, Germany, Canada, the US, Bulgaria and the Netherlands in halls including The Acropolis of Carthage, Koerner Hall, Mazzoleni hall, Temerty Theatre, Bulgaria Hall, 98 Sudbury and the Kröller-Müller Museum, among others. A staunch supporter of new music, Simeonova is proud to have commissioned and premiered works by B. Abrashev, Alice Hong, Saman Shahi, Edward Enman, Cindi Hsu, and George Thurgood. She strives to present works of young talents and established composers alike, with an emphasis on music written by women, LGBTQ+, and Persons of Color.
Born into a family of journalists, Marina began playing the piano at the age of six and graduated from the National Music School 'Lyubomir Pipkov,' Sofia, in the studio of Professor Alexander Vassilenko. 
As a soloist, her awards include 1st prize at the Second International Competition for Young Pianists in Tunisia, 1st prize at the XVI International Competition 'Hopes, Talents, Masters', 2nd prize at the IX International Competition for French music 'Albert Russel', as well as 2nd at the Vth Festival de la Musique de Pierre-du Sorel, and the 2nd Audience Award at the 'Klaviersommer Cochem' Festival.
An active chamber music performer, Marina has also won 1st Prize at the Royal Conservatory of Music Chamber Music Competition with the "Tibúron Quintet (of six)" (2016), 1st prize and the Audience Award in the 12th "Florinda Santos" competition in Portugal, as part of a piano duo with Edgar Cardoso (2014), as well 3rd prize and consecutively 2nd prize at the RCM Chamber Music Competition with "The Eastern Trio", in 2017 and 2018.
In 2012, Marina received a diploma for Outstanding Artistic Achievements from the Ministry of Culture of Bulgaria. In 2013, she founded and performed in "Little Summer Concerts", a fundraising festival for young Bulgarian musicians, held in Plovdiv. Some performance highlights include ''High noon – an anthology of Kanye West", organized by Banded Purple (2018, Toronto), and "Let's talk about music" – a piano recital to raise awareness of youth struggling with mental illness (2019, Boston).
Marina has also been a soloist of the New Symphony Orchestra, Vratsa Symphony, Orpheus Chamber Orchestra, and others. She gave two solo recitals during the Musica Sem Fronteiras Festival in the cities of Porto and Agueda, Portugal in 2014. She also made her New York City debut in May of 2017, performing at the Gotham Arts piano salon series.
Ms. Simeonova has had the privilege to learn from some of the most distinguished musicians of our time, such as Leon Fleisher, John O'Connor, Stephen Hough, Robert McDonald, Michel Beroff, Stephen Prutsman, Francine Kay, Alasdair Tait, Colin Carr, Victor Rosenbaum, Anastasya Terenkova, Stephen Williamson, the Gryphon trio, Andrez Diaz, Desmond Hoebig, Martin Katz, and many others.
Ms. Simeonova was on the jury of the 45th and the 46th edition of the Music Scarborough festival in Toronto. While residing there, she was also the Music Director of Bethany Baptist church from 2015-2017, and maintained a large private piano studio from 2015-2018. Marina was invited to be the youngest faculty member at the Beauliere Academy of Music in Saint-Marc, Haiti, in 2020, which will be postponed to a later time due to the COVID-19 outbreak. Ms. Simeonova's future projects include socially-engaged performances, as well as a series of concerts promoting music by women, LGBTQ+ and Persons of Color, premieres by living composers, and a Montreal edition of The Sunny Academy.
Hybrid Voice & Piano Lessons
Marina Will Travel To Your Home In (+20$/Lesson) :
Notre-Dame-de-Grâce, Downtown Montreal, Outremont, Petite Italie, Verdun, Westmount, Brossard, St. Lambert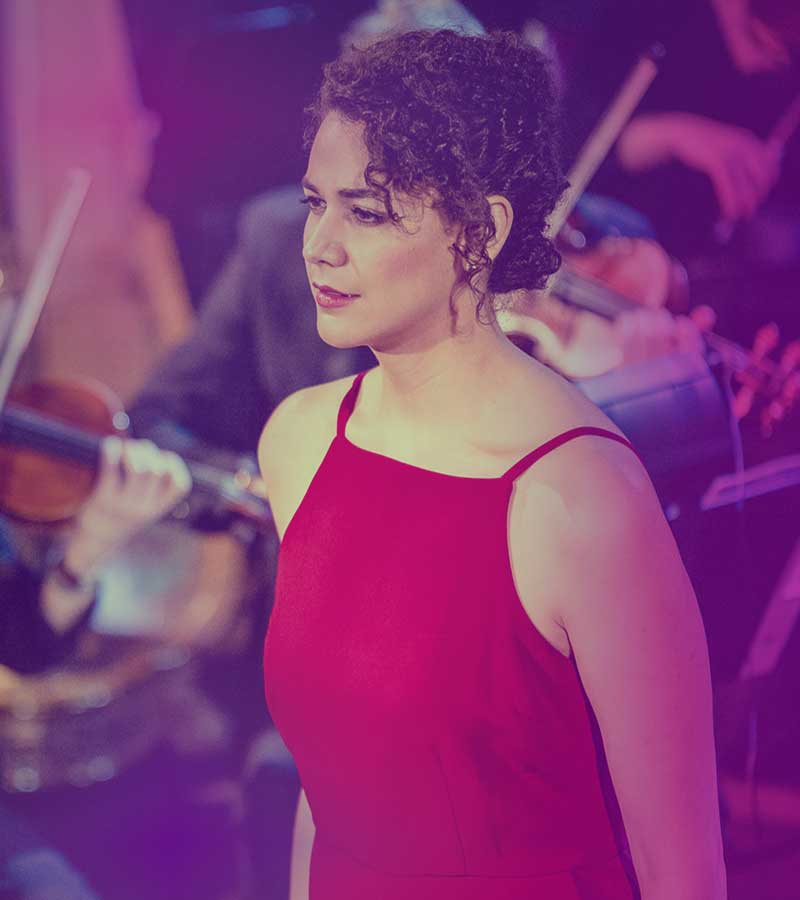 Studio is full / only waiting list
Rose Naggar-Tremblay - teaching Ages 16+
Rose Naggar-Tremblay puts her creativity and her great love of languages ​​at the service of various artistic creations, including the writing of booklets and shows for children and the composition of original songs.
From her early years on the professional scene, she has had the privilege of working with both renowned and emerging opera companies. On the one hand, she participates in productions of international caliber, heirs to a century of know-how, on the other, she works with uninhibited, imaginative and committed artists. It is inhabited by the desire to bridge the gap between expertise and innovation, seasoned and new audiences, infrastructure and creative freedom.
In addition to running a private singing studio with students aged 5 to 60, she teaches French and creative writing to children aged 5 to 12 (U arts Academy), songwriting with adolescents (Collège Ville-Marie), the creation of opera libretto for young adults living with mental health disorders (ET at the opera), Italian for lyrical singers and some retirees who love languages ​​(Scuola internazionale di Teatro Giovanni Grasso) and is participating in the development of an online course on the psychology of communication (Psycom). In 2021, she will be one of the singing teachers at the Halifax Summer Opera Festival and the Scuola internazionale di teatro Giovanni Grasso.
Not sure which teacher is best for you?
Laurena Mayifuila Mayowele
Jordanne is great teacher! For the first time I contact her, I am very pleased. She took the time to truly understand what I needed. And, the first time I met her she made me feel so comfortable that I felt at ease to express myself. She made me do some exercise to see what my blocage was. Then gave me a routine, which is exactly what I needed. It have been only 3 courses but I can experience the change and improvement. And not only in singing and piano. I wasn't aware of all the tension I use to have in my body. Now that I am conscious of that, I am able to relax my body and feel a deep connection. Also, now I am enjoying the journey more. I will definitely recommend Express voice studio. I have been in singing class for 3 years and piano class for 16 months going through the same blocage over and over. And I can say that the approach is more global and it works!
Samantha Timmons
I did my first lesson with Jordie last week. She is very patient and has a lot of knowledge on vocal training. She made me see things from a different light in just one session! Her knowledge is impeccable. I'm looking forward to working on my voice with her! I already feel improvement in just a week. Truly recommend her.
Julian Basurto
Throughly enjoyed my lessons with Express and Ian! Would definitely recommend. Thank you guys!